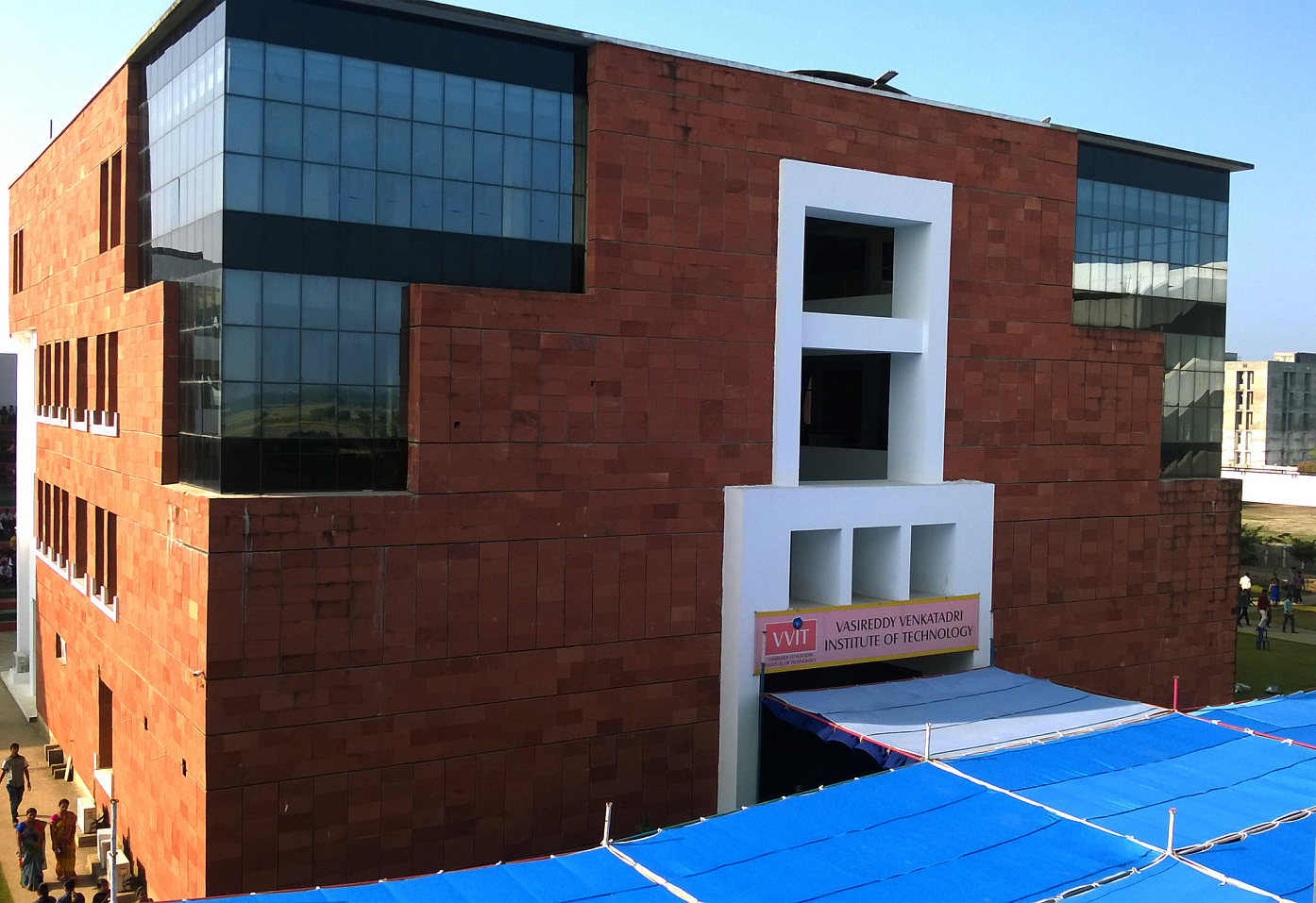 Vasireddy Venkatadri Institute Of Technology (VVIT), a premier Private (Autonomous) College of Andhra Pradesh which was established in 2007 under Social Educational Trust by Sri. Vasireddy Vidya Sagar to provide world-class technical education to conquer tomorrow's technology at the global level with human values. It is situated in Nambur village, Pedakakani Mandal of Guntur district, Andhra Pradesh. It offers undergraduate and postgraduate Engineering courses and MCA. VVIT has emerged as one of the top ten Engineering Colleges from the 200 engineering colleges affiliated to Jawaharlal Nehru Technological University, Kakinada and accredited to NAAC by 'A' grade. Its B.Tech- ECE, EEE, CSE, ME & IT programs are accredited by NBA.
Vision
To impart quality education through exploration and experimentation and generate socially-conscious engineers, embedding ethics and values, for the advancement in science and technology.
Mission
To educate students with a practical approach to dovetail them to industry-needs.
To govern the institution with a proactive and professional management with passionate teaching faculty.
To provide holistic and integrated education and achieve over all development of students by imparting scientific and technical, social and cognitive, managerial and organizational skills.
To compete with the best and be the most preferred institution of the studious and the scholarly.
To forge strong relationships and linkage with the industry.
DEPARTMENTS

University Name
Jawaharlal Nehru Technological University, Kakinada
College Status
Recognized
Address
Vasireddy Venkatadri Institute of Technology Nambur (V) Peda Kakani (Md) Guntur (Dt) Andhra Pradesh 522508
Website
https://www.vvitguntur.com