JEE Main 2021: NTA To Refund 'Duplicate Fee Payments' After May Session
1st Apr 2021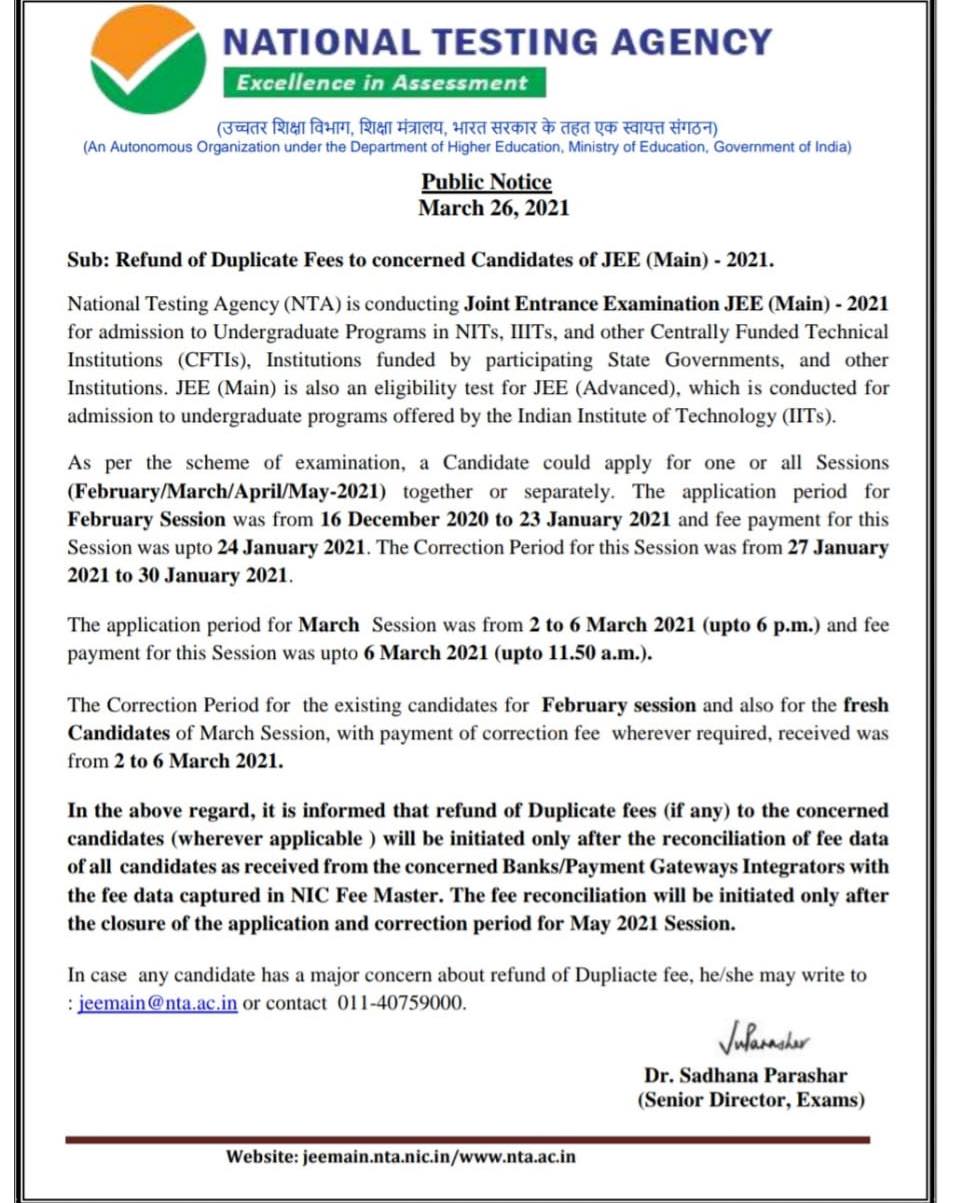 Currently, the online registration window for the April session is open and will continue till April 30. The application window for the JEE Main February session opened on December 16 and closed on January 23, however, the fee payment window closed on January 24. For the March session, students were able to apply online between March 2 and March 6.
The JEE Main application fee is Rs 650 for male candidates and Rs 325 for female candidates.
While announcing the fee refund of JEE Main 2021 session, NTA has also provided the candidates with an option to contact the agency through email and telephone number in case of any grievances. These are jeemain@nta.ac.in and 011-40759000.
"In case any candidate has a major concern about the refund of Duplicate fee, he/she may write to jeemain@nta.ac.in or contact 011-40759000," said the notification.
JEE Main is held for admission undergraduate programmes in admissions to undergraduate programs in IIT, NITs, IIITs, and other Centrally Funded Technical Institutions (CFTIs), Institutions funded by participating State Governments and other institutions.
---