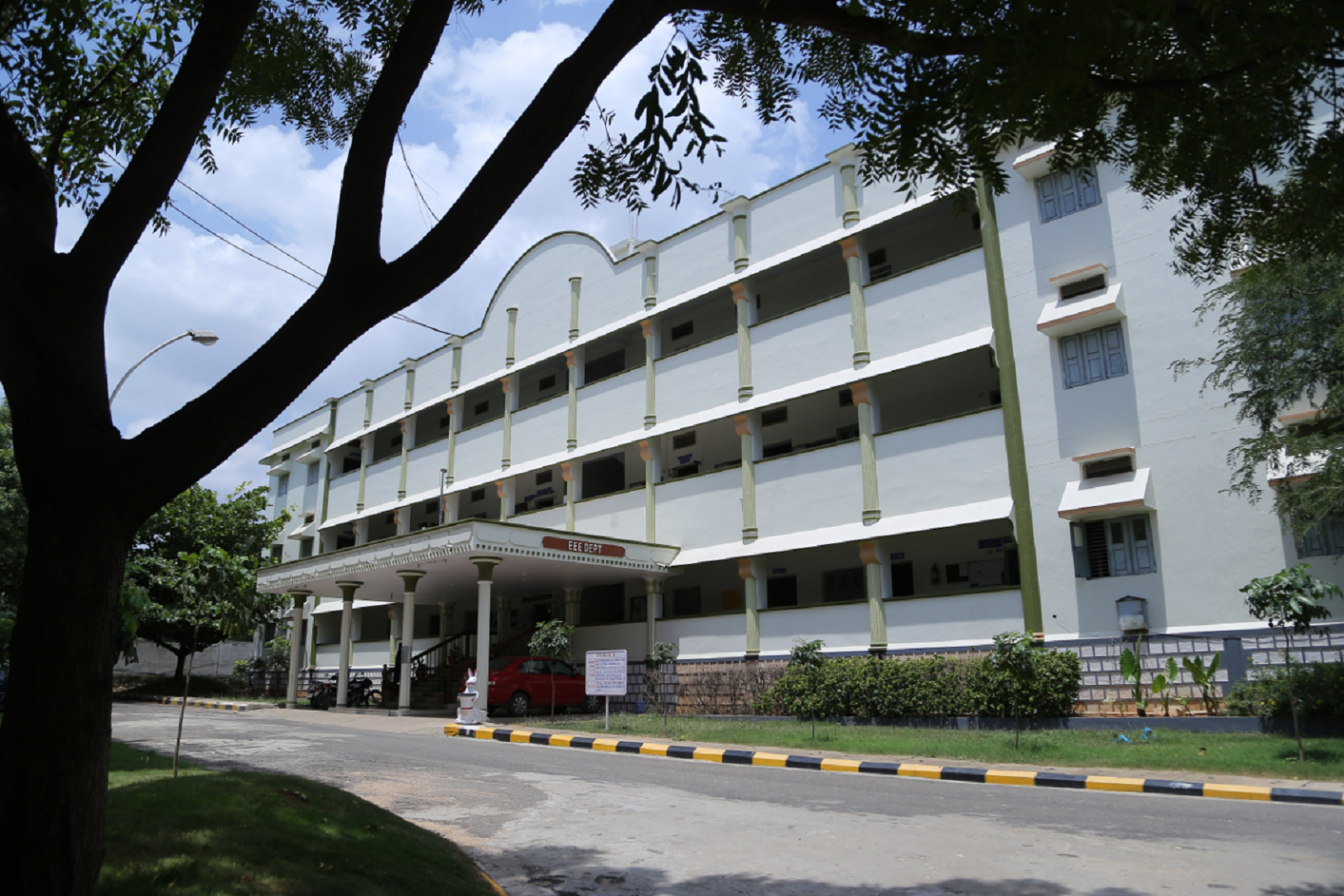 G.Narayanamma Institute of Technology & Science, a leading Engineering college in Hyderabad for women, was founded by late Sri G.Pulla Reddy garu in 1997, with an objective of providing excellent learning facilities for women to pursue education in Engineering since two decades. The aim is to promote Technical Education among women to enhance and build-up a new generation of thinkers, innovators and planners in the realms of Science and Technology. GNITS received UGC autonomous status for 10 years from 2018 and is affiliated to Jawaharlal Nehru Technological University (JNTU-H), Hyderabad. It is approved by All India Council for Technical Education (AICTE), accredited by NAAC & NBA (AICTE) and ISO 9001:2015 Certified Institution.
It is today considered as one of the best engineering colleges in Hyderabad providing excellent placements and nurturing young women as technocrats and innovators. MAC Lab was sponsored and inaugurated by Mr.Tim Cook, CEO of M/s APPLE Inc. in 2016 which enabled GNITS to secure a unique place among all other Engineering Colleges in South India. The college established various research centers to cater to the needs of research activities of faculty and students.
College has Institutional membership with various professional bodies like ISTE, IEI, CSI, IEEE and IETE. Various recognitions for the college definitely confirm the quality maintained. "AICTE Internshala Award" by AICTE in August, 2018. GNITS – NPTEL Local Chapter Secured 47th Rank with 'AA' Rating. "National Employability Award" 3 times in a row for being among top colleges in the State from AMCAT from 2017 to 2019. "Best Performance in Placements Award" in Undergad Summit – 2018 organized by Stumagz. "Educational Leadership Award" by Dewang Mehta National Educational Award by IPE – 2017. "Best Engineering College Award" by ISTE, 2007. Won "First Prize of 17 lakhs in Aegon International – 24 Hours Health and Wealth Hackathon" in Sep 2018. Secured "Overall Championship" under south zone in sports every year.
Vision:
To become a center of quality education in Engineering and Technology for women empowerment.
Mission:
To fulfill the academic aspirations of women engineers for enhancing their intellectual capabilities and technical competency. To Leverage Leading – Edge Technologies and cultivate exemplary work culture. To facilitate success in their desired career in the field of engineering to build a progressive nation
ACADEMICS
Computer Science & Engineering
Electronics & Communication Engineering
Electrical & Electronics Engineering
Electronics & Telematics Engineering
Humanities & Mathematics Department

University Name
Jawaharlal Nehru Technological University Hyderabad
College Status
Recognized
Address
G. Narayanamma Institute of Technology & Science, Autonomous, Shaikpet, Hyderabad – 500104
Website
https://www.gnits.ac.in/