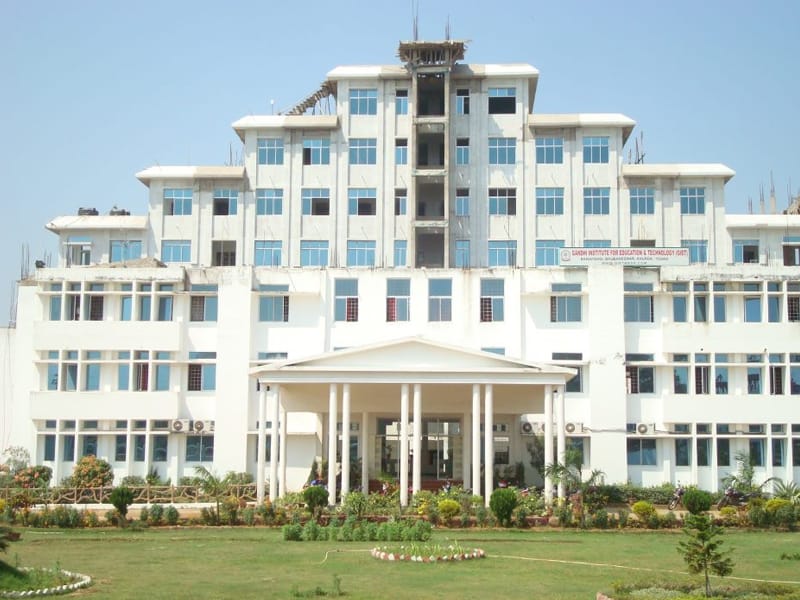 GITA (Gandhi Institute for Technological Advancement) is a well-known name in the field of technical education. Founded in 2004 & situated in the outskirts of Bhubaneswar, the college is a part of the famous Vidya Bharati Educational Trust – founder of the famed GIET, Gunupur. GITA has created a name for itself in the field of technical education in eastern India. The college is a trendsetter in the field of quality education and crafting successful engineers out of its students. It is approved by All India Council for Technical Education (AICTE) under Ministry of HRD, Govt. of India, recognized by Govt. of Odisha and is affiliated to Biju Patnaik University of Technology (BPUT), Rourkela.It is accredited by NAAC (National Assessment and Accreditation Council) at "A" grade with 3.30 CGPA( Highest in Odisha). It is also accredited by National Board of Accreditation (NBA) and approved by DSIR as SIRO (Scientific and Industrial Research Organization ). GITA is proud of providing qualitative technical education and strives to imbibe the spirit of research in students. A citadel of knowledge the college since its inception has emerged with flying colours and is a name in the educational arena. It's ranked among top engineering colleges of the country and boasts of excellent placement statistics over the years. Our students validate our claims by their performance not only in academics but also in the corporate world. They hone their knowledge & skills over the years with meticulous efforts & have proven their calibre in professional field. Our alumni remain true to the motto of the college i.e. 'Excellence Unbridled' far beyond graduation.
Vision;
To foster prosperity through technological development by means of education, innovation and collaborative research and emerge as a premier technical institution in India.
Mission;
1. To impart quality professional education to students from around the country, so as to nurture innovations, technological advances, discipline and moral ethics.
2. To provide broad based education where students are urged to develop their professional skills.
3. To draw the best expertise in science, technology and management to impart overall training to students in visualizing, synthesizing and executing projects.
4. To incubate a spirit of entrepreneurship and innovation in our students.
5. To undertake sponsored research and provide consultancy services in industrial, educational and other relevant areas of the society.

University Name
Biju Patnaik University of Technology
College Status
Recognized
Address
GANDHI INSTITUTE FOR TECHNOLOGICAL ADVANCEMENT Badaraghunathpur,Madanpur Bhubaneswar
Website
http://www.gita.edu.in/gita