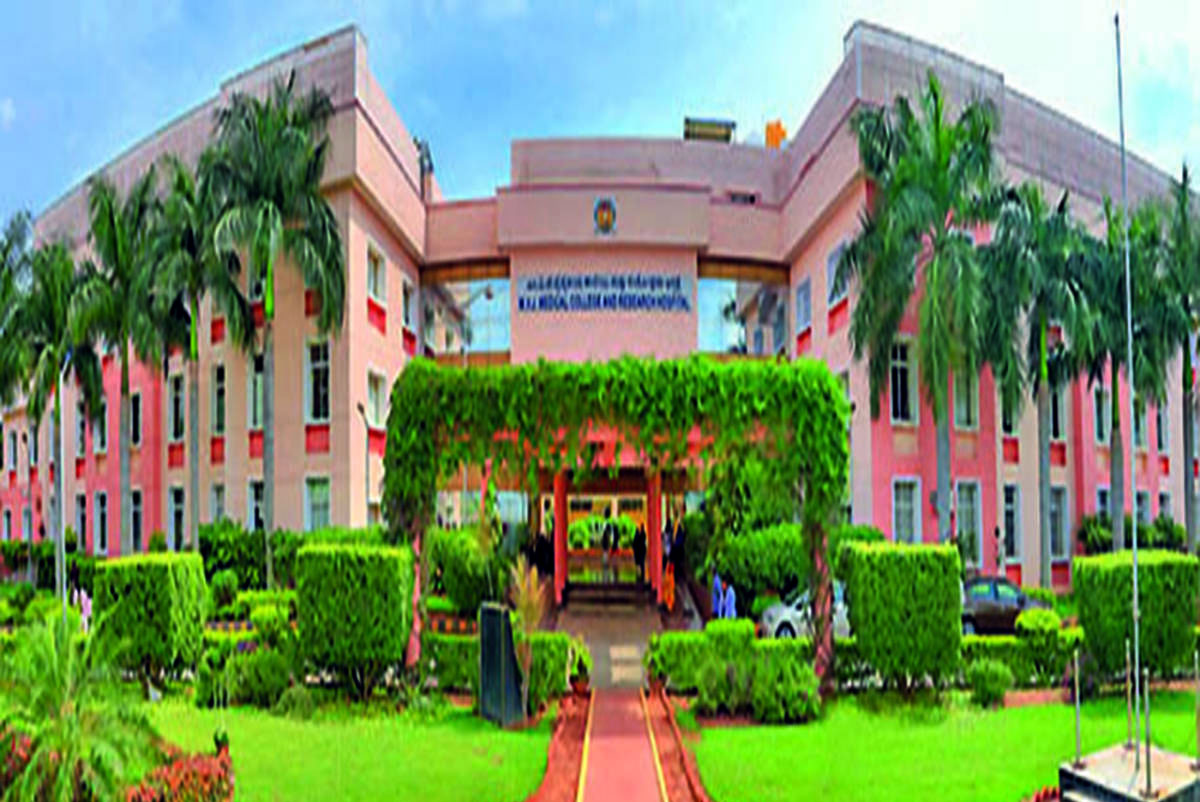 MVJ medical college is a well established educational institute for imparting quality medical education. The college was established in 2001 under the umbrella of Venkatesha Education Society. It is located in Hoskote, a rural district of Bangalore and is well connected to the city.
The college is recognized by the Medical Council of India and is affiliated to the Rajiv Gandhi University of Health Sciences for conducting the medical undergraduate and postgraduate programmes leading to the award of MBBS degree and postgraduate degrees
VISION STATEMENT
MVJ Medical College and Research Hospital (MVJMC & RH) shall grow to be the premier medical institute of the country providing holistic medical education par excellence, to ensure students evolve as caring and courteous medical professionals, with excellent clinical skills and theoretical knowledge. We will endeavor tirelessly to fulfill the vision of our beloved founder, Dr. M.V.Jayaraman who believed in the adage "It's not what you take, but what you leave behind, that defines greatness".
MISSION STATEMENT
The mission of the MVJMC & RH is to improve the health and well-being of individuals and populations through cutting-edge biomedical research, innovative educational programs in medicine and biomedical science, and leadership in academic medicine. We strive to implement this mission with the highest professional and ethical standards, in a culture of diversity and inclusiveness, and in an environment that enables each individual to develop to his or her fullest potential.
Our mission encompasses the following objectives:
    We will diligently strive to provide free and holistic medical treatment to poor and the needy patients of this remote rural area without expectation of any kind of returns or remunerations fulfilling our social responsibilities.
    Provide outstanding educational programs for medical and graduate students, and for training health care professionals.
    Development outstanding clinicians and investigators who are lifelong learners, who was provide the highest quality compassionate care, and who will serve the needs of their community and the world in the best traditions of our profession.
    Conduct innovative and collaborative research and integrate this knowledge into the practice of medicine.
    Advance the early detection, treatment, and prevention of disease.
    Ensure the highest ethical and professional standards in all of our endeavours.

University Name
Rajiv Gandhi University of Health Sciences, Karnataka
College Status
Recognized
Annual Intake (Seats)
150
Address
M.V.J. Medical College And Reaserach Hospital, NH-75, Dandupalaya, Kolathur Post, Hoskote, Bangalore Rural District- 562114 (Karnataka) Bangalore
Website
https://mvjmc.edu.in/#gsc.tab=0