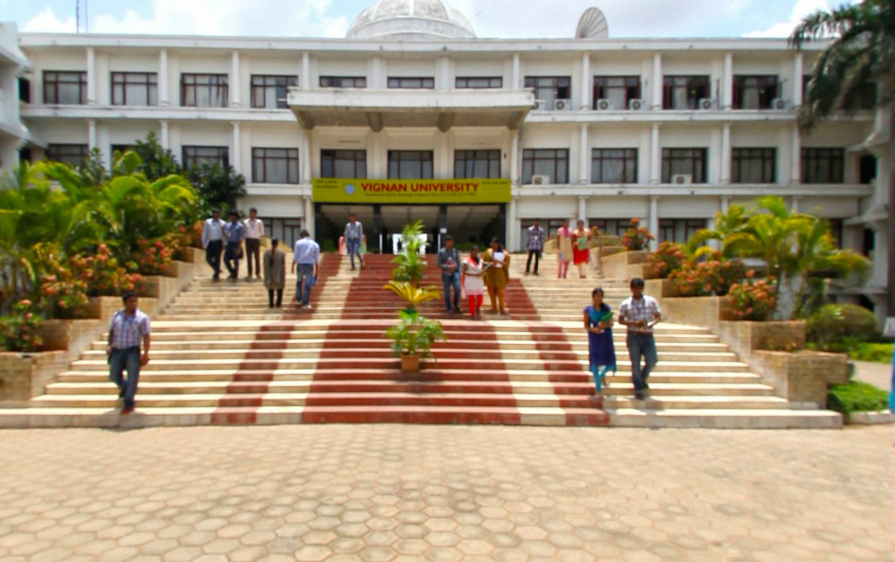 Vignan University (VU) established in the year 2008 is one of the most prominent universities of the South India, and is located at Vadlamudi, Guntur, in the state of Andhra Pradesh. The university was developed to provide quality education in a diverse,intellectual and holistic stimulating environment. VIGNAN'S imparts value addition training to make its students competent and inspired engineers and businessmen. The university offers a sea of UG, and PG and Research Courses in Engineering, Science and Management fields. Admission to the various Ug & PG courses is completely based on the entrance exams conducted at the national level and merit system. It has dedicated faculty, state-of-the-art infrastructure and excellent placement record.
Vision To evolve in to a centre of excellence in Science & Technology through creative and innovative practices in teaching - learning, towards promoting academic achievement and research excellence to produce internationally accepted, competitive and world class professionals who are psychologically strong & emotionally balanced imbued with social consciousness & ethical values.
Mission To provide high quality academic programmes, training activities, research facilities and opportunities supported by continuous industry - institute interaction aimed at promoting employability, entrepreneurship, leadership and research aptitude among students and contribute to the economic and technological development of the region, state and nation.
UG Programmes
B.Tech. Programmes
Other UG Programmes
PG Programmes
M.Tech programme
M. Tech. - ECE
M. Tech. - CSE
M. Tech. - EEE
M. Tech. - Civil Engg.
Professional PG Programmes
M. Tech. - Chemical Engg.
M. Tech. - Mechanical
M. Tech. - Biotechnology
Biotechnology M. Tech. - Applied Engg.

University Name
Vignan University - [VU], Guntur
College Status
Recognized
Address
Vignan's Foundation for Science, Technology and Research (Deemed to be University), Vadlamudi, Guntur-522213
Website
http://vignan.ac.in