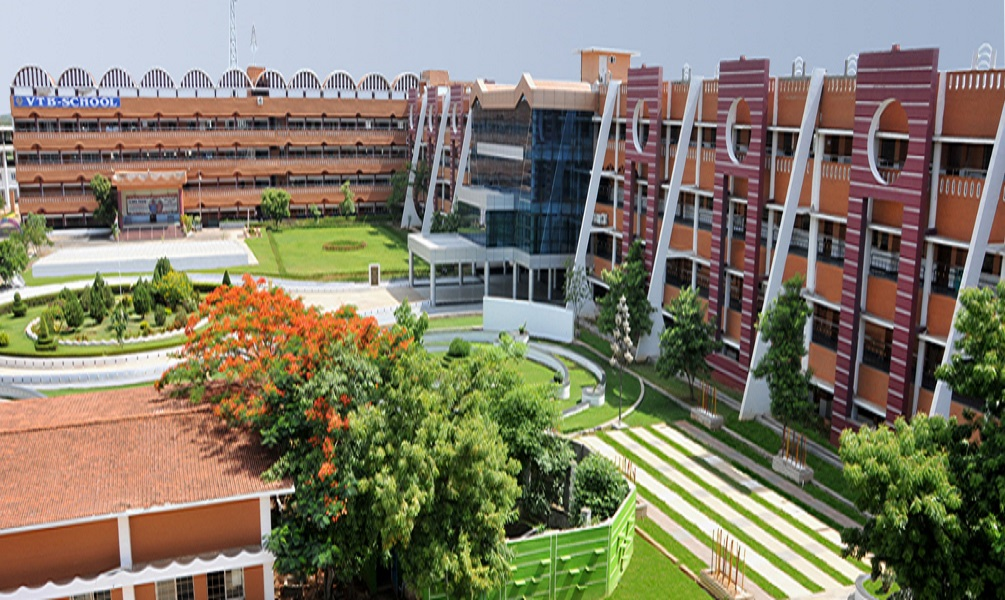 Vel Tech is well-known for its renowned educational practices, which has been recognized and
endowed with several awards. The founders of the Institution, Col. Prof. Vel. Dr. R. Rangarajan Chancellor & Founder President and Dr. Sagunthala Rangarajan Foundress President believes in Education for All despite their financial means which will promote and uplift the society. In accord to their vision, Vel Tech Mahatma Gandhi Scholarship scheme was started and has supported students since the inception. Vel Tech has bestowed 9500 scholarships worth approximately Rs. 35 Crores until 2019. We are Passionate. Doers in Innovative Engineering Education Global Alliances of Vel Tech has working International Relations with more than 390 Institution across 30 countries and has entered in the Memorandum of Understanding (MoU) with 120 Institutions for various Academic and Research exchange activities. Students, Faculty members, and Researchers get the collaborative platform for Academic projects, explore leading best practices and Research work with International Universities. Vel Tech believes that there are no boundaries in the pursuit of knowledge. Through these strategic alliances with International Universities, the standard of education at Vel Tech would be on par with the best in the world.
Vel Tech Rangarajan Dr. Sagunthala R&D Institute of Science and Technology, commonly known as "Vel Tech Institution" is one of the leading Private Deemed University in india. The Institution is located in Chennai in the state of Tamil Nadu. Vel Tech Institution offers admission in various courses such as BBA, MCA, BCA, B.Sc, B.Tech, MBA, M.Tech, etc. Vel Tech Admissions are based on the marks scored by students in 10+2. The admission to the Vel Tech Institution. The Admission to Vel Tech Institution happens through two mechanisms i.e. through the entrance test or direct admission process. VTUEEE is the code for the entrance test. Candidates are able to register online or offline and review centers are spread throughout the world. Simple entry to college happens by locking off the seat by paying the premium. The applicant will be expected to fill out the specifics and select the course.
Courses Offered by the Vel Tech University
The university offers several undergraduate and postgraduate courses in Engineering & Technology, Management, Law, Media Technology & Communication. The following courses are offered at Vel Tech.
Undergraduate Courses
B.Tech
Aeronautical Engineering
Automobile Engineering
Biomedical Engineering
Civil Engineering
Biotechnology Engineering
Computer Science & Engineering
Electrical & Electronics Engineering
Electronics & Communication Engineering
Information Technology
Mechanical Engineering
Post- Graduate Courses
There are various departments at Post- Graduate level which offer various programmes. The name of the departments at Post- Graduate level are given below:
Aeronautical Engineering
Aeronautical Engineering (Unmanned Aerial Vehicles)- in collaboration with UCAL JAP
Civil Engineering
Structural Engineering
Construction Engineering & Management
Environmental Engineering
Geotechnical Engineering
Computer Science & Engineering
Computer Science & Engineering
Network Engineering
Big Data Analytics
Electrical & Electronics Engineering
Electronics & Communication Engineering
Embedded System and Technologies
Information Technology
Information & Cyber Security
Mechanical Engineering
Industrial Engineering
Metallurgical & Material Science Engineering
Robotics
CAD/ CAM
Thermal Engineering
Machine Design
Industrial Safety & Engineering

University Name
VelTech University, Chennai
College Status
Recognized
Address
Veltech Admission in Chennai - Fee Structure and Scholarship Details 400 feet Outer Ring Road, Avadi Chennai - 600062 Tamil Nadu, India
Website
www.veltech.edu.in