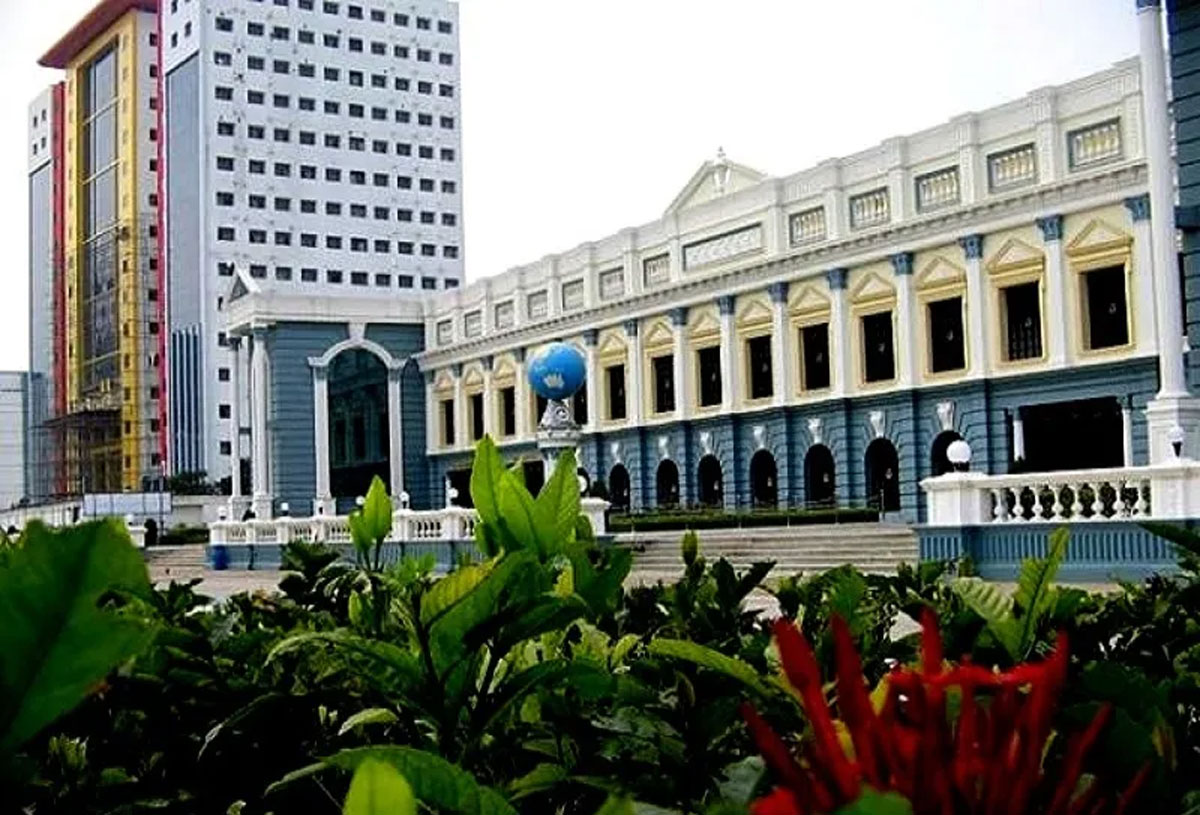 SRM Medical College Hospital and Research Centre (SRM MCHRC) was established in 2005 with the first batch having 150 students. SRM Medical college is a part of SRM University which is now called SRM Institute of Science and Technology. The SRM Hospital has a capacity of accommodating 1200 in-patients with 25 PG specialisations in medical science. The college building has 42 blocks and is spread over 250 acres. SRM Medical College Hospital and Research Centre provides different programmes including  M.B.B.S, B.P.T, M.D, M.S, D.M, M.Ch etc. The institute offers admission to M.B.B.S, M.D, M.S, D.M, M.Ch programmes through NEET and B.P.T programmes through SRMJEEH.
SRM Medical College Hospital and Research Centre (SRM MCHRC) offers a plethora of opportunities to climb the career ladder as well as to change this world to better healthier providing the sophisticated treatment.  With an annual intake of 150 students, the medical college commenced in 2005. The facility of collaborative research in SRM Medical College and Hospital Campus is the focal point availing to the proximity to other institutions at the University.
The overall goal of Health Science department is the improvement of human and animal health through scientific research. SRM Medical College and Hospital holds various well equipped departments and also trains and prepares skillful medical personnel.
Vision
To emerge as a World - Class University in creating and disseminating knowledge, and providing students a unique learning experience in Science, Technology, Medicine, Management and other areas of scholarship that will best serve the world and betterment of mankind.
Mission
MOVE UP through international alliances and collaborative initiatives to achieve global excellence.
ACCOMPLISH A PROCESS to advance knowledge in a rigorous academic and research environment.
ATTRACT AND BUILD PEOPLE in a rewarding and inspiring environment by fostering freedom, empowerment, creativity and innovation.

University Name
SRM Institute of Science & Technology
College Status
Recognized
Annual Intake (Seats)
150
Address
SRM Medical College Hospital & Research Centre, SRM Nagar, Potheri, Kattankulathur, Kancheepuram (Dist.) - 603203 (Tamilnadu) Kancheepuram
Website
https://www.srmist.edu.in/