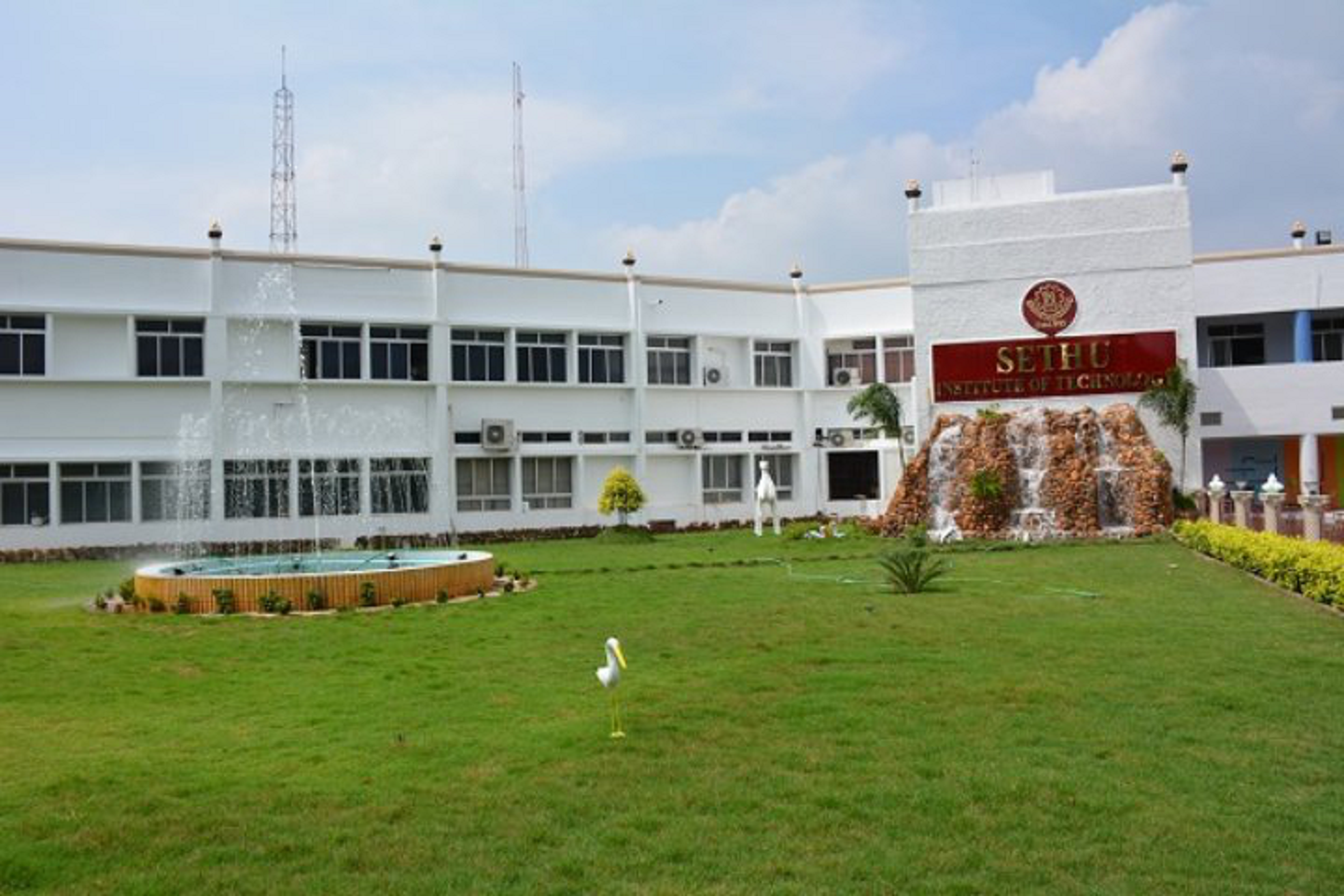 Sethu Institute of Technology was established by Sethu Educational Trust in the year 1995 at Pulloor in Karipatti. Initially the college started with a strength of 180 students with only three UG courses and now it has raised over 4000 students with 8 UG and 7 PG courses.
The College which is located on Madurai – Tuticorin National Highway (NH 45B), Pulloor, Kariapatti, Virudhunagar District is just 12 KMs away from Madurai airport. The campus is spread over a sprawling land of 132 acres providing a tranquil and right learning ambience for aspiring students.
Vision
To promote excellence in the technical education and scientific research for the benefit of the society
To provide quality technical education to fulfill the aspiration of the student and to meet the needs of the Industry

To provide holistic learning ambience

To impart skills leading to employability and entrepreneurship

To establish effective linkage with Industries

To promote Research and Development activities

To offer services for the development of society through Education and Technology
Courses offered
Under Graduate Courses:
B.E. Mechanical Engineering *
B.E. Computer Science and Engineering
B.E. Electronics and Communication Engineering
B.E. Electrical and Electronics Engineering
B.Tech Information Technology*
B.E. Civil Engineering
B.Tech Chemical Engineering
B.E. Agriculture Engineering
B.E. Biomedical Engineering
B.Tech Computer Science and Business System
B.Tech Bio Technology
Post Graduate Courses:
M.E. CAD/CAM
M.E. Communication System
M.E. Computer Science and Engineering
M.E. Power Electronics and Drives
M.E. Structural Engineering
Research (Ph.D) :
Department of Mechanical Engineering
Department of Computer Science and Engineering
Department of Electrical Engineering
Department of Electronics and Communication Engineering
Department of Civil Engineering
Department of Physics
DEPARTMENTS

University Name
Anna University, Chennai
College Status
Recognized
Address
Sethu Institute of Technology, Pulloor, Kariapatti – 626 115, Virudhunagar – District, Tamilnadu, INDIA.
Website
https://sethu.ac.in/