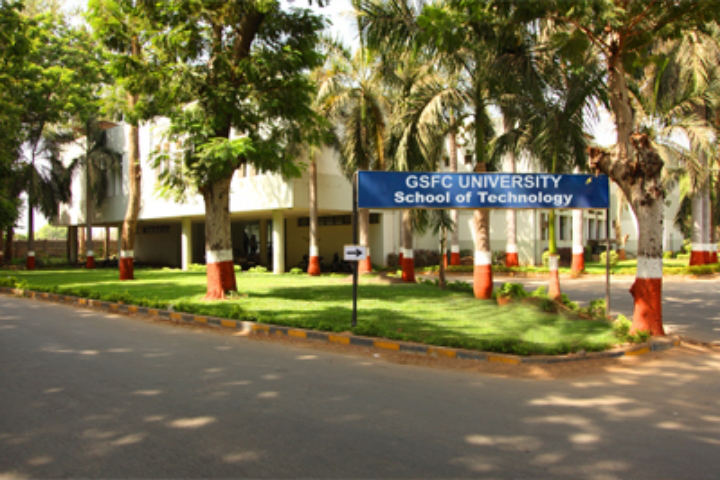 GSFC University is recognized under the Gujarat Private University (Second Amendment) Act, 2014 and is established by the GSFC Education Society - an initiative of Gujarat State Fertilizers and Chemicals Ltd. Our educational abode dwells on the philosophy of "Buddhi Gyanen Shudhayanti". It means purification of mind and intellect through knowledge, which is vital to human life.
VISION ​:
GSFCU strives to be the best compact boutique institution with a futuristic approach, encouraging student centric culture and sharpened focus on developing industry ready & employable students with all-round development.
MISSION :
Establish an institution, which promotes creativity and innovation. Develop unique quality standards for academic excellence and pedagogical innovations. Remain agile through learning ecosystem with flexible processes & systems. Holistic growth for industry readiness.
SCHOOLS
School of Technology (SOT) has state of the art infrastructure for imparting engineering education. It intends to create industry ready student with focus on applied research. It has introduced a unique concept of six months of internship for all disciplines of engineering. Access to 22 industrial plants of GSFC, creates an ideal platform for imparting technical education. As University is located in Vadodara, engineering students gets chance to interact with nearby industries. They get connected through summer internships, regular plant visits to nearby industries like GSFC, GACL, Deepak Nitrite, IOCL etc. It offers B. Tech in following disciplines :
The program is designed to offer  B.Sc. (Hons.) with the challenge of imparting good quality theoretical and practical education in two science disciplines, namely, Chemistry and Biotechnology. It intends to create industry ready student with focus on applied science. In each semester students under go one month of internship in relevant industries, where they get practical exposure to industries. Six months of internship is a unique feature of B.Sc. courses at GSFC Univerisity which makes student industry. 
Three Year BBA Program is designed in such a way to give invaluable experience to the students. The Course is focused on developing industry ready students by giving them maximum exposure to the practical aspects of the corporate sector. During the course in each semester students go for internship where they are exposed to various disciplines like finance, HR, Operation, Corporate Communications, Logistics, etc.  

University Name
GSFC University, Vadodara
College Status
Recognized
Address
GSFC University, Vigyan Bhavan, P. O. Fertilizernagar, Vadodara-391750, Gujarat, INDIA
Website
https://www.gsfcuni.edu.in