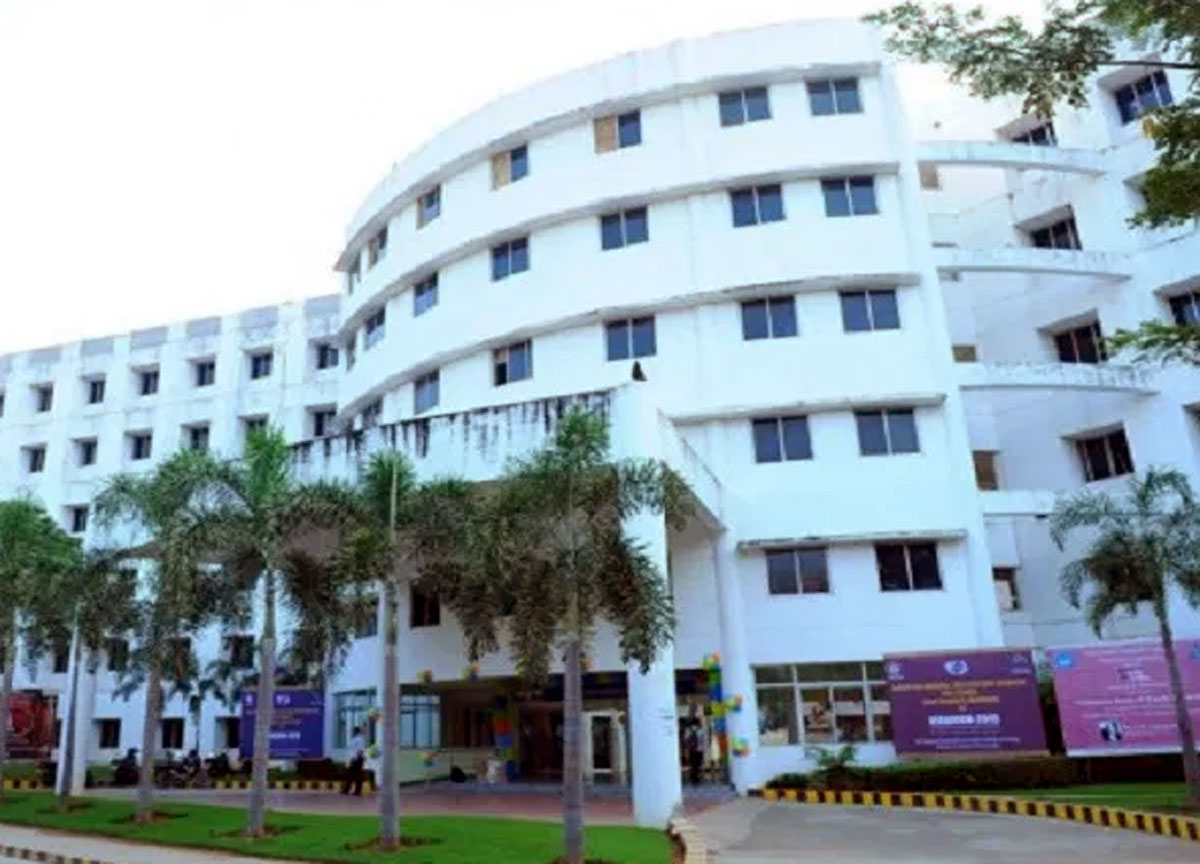 Saveetha Mediical Centre is founded on the triune principles of Excellence,Ethics and Empathy.
Saveetha Medical College is a visionary medical school tailored to prepare the medical students for the challenges of patient care in 21st century. Saveetha Medical College is committed to being a leader in advancing human health care through the integration of education, patient care, research, and community service. Saveetha Medical College is located at the outskirts of Chennai in a picturesque campus opposite to the Chembabrambakkam lake on the industrial corridor connecting Chennai and Bangalore. It is a proud result of the long standing vision and hard work of our founder chancellor, Dr.N.M.Veeraiyan, who with his untiring efforts and determination started a model Dental College in 1988 which has blossomed into a University in 2005. Saveetha University is a vibrant community of learning that is recognized globally for its academic excellence. It is one of the premier universities in India running Medical, Dental, Allied-health sciences, Technical and Management institutions. The institute achieved the deemed to be university status under section 3 of the UGC Act 1956 by Government of India on 18th March 2005.
VISION
To be a globally acclaimed Institution, recognized for excellence in medical education, scientific research and patient care.
MISSION
To create a new genre of doctors trained to highest levels of competence, committed to excellence, guided by professional ethics, ready to serve and lead the world tomorrow.
To provide the best of evidence based medical care to patients in an ethical and compassionate environment.
To create a vibrant culture of scientific spirit and produce cutting edge research output.
QUALITY POLICY
To train students in evidence based medicine, rooted in ethics and empathy.
To develop spirit of enquiry and build robust foundations for scientific research.
To provide quality health care to patients with compassion and at affordable costs

University Name
Saveetha University (Deemed), Chennai
Annual Intake (Seats)
250
Permission Date
07.01.2020 (2020-21) for increase.
Address
Saveetha Medical College, Saveetha Nagar, Thandalam, Chennai-602105 (Tamilnadu) Chennai
Website
http://saveethamedicalcollege.com/