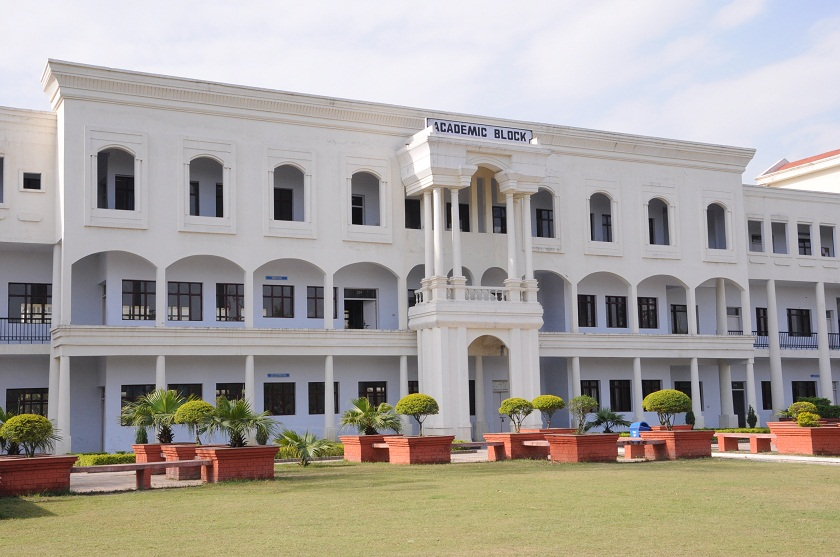 The Roorkee College of Engineering (RCE) was established in the year 2010. RCE is located in the outskirts of Roorkee, Uttarakhand.Roorkee is a town located on the national highway (NH-58) which is about 180 km north of Delhi. The town of Roorkee is well connected with roads and railways leading to the country capital, Delhi. There a buses running frequently between Roorkee and Delhi. The college was established and also emphasizes on the provision of high-quality education to regional aspirants in general, especially to the rural poor. All the courses offered by RCE are AICTE, MHRD (Govt of India) approved, while some courses are also affiliated to the technical education board of Uttarakhand Technical University and Uttarakhand. RCE has received the "best engineering college award," "best placement award," "technical education award excellence," "best technology award" and many more from the government 's leading organisation.The RCE campus is built on about 25 acres land with lush greenery creating pollution-free environment.
Vision
To become an Institute of academic excellence with a commitment to quality education & research in the field of science and technology.
Mission
To create world class facilities for advance level of professional training and teaching.
To continuously grow and become fountain head among institutes of technical education in India.
To develop students as global citizens with conscience, commitment and dedication.
To strengthen industry-institute interface and promote entrepreneurial developmental activities.
To have collaboration with the leading universities of the world with a view to provide opportunities to the students for higher studies & seek placement avenues in India and abroad.
The morning light symbolize the dawn of education spread out everywhere in the world. Every new morning transforms new thoughts in mind and charged to achieve the new goal of life.
"(ज्ञानं परमं बलम्)" that illuminates, energies and empowers the people all over the world. New Technological innovation is indeed important to economic growth and the enhancement of human possibilities creativity inspires, to create a new intelligence imagination and wonder.
PROGRAMME
Engineering
B.Com.
Bachelor of Commerce (B.Com.) in CFA
BBA
Bachelor of Hospital Administration (BHA)
Bachelor of Computer Applications (BCA)
Bachelor of Hotel Management (BHM)
Bachelor of Pharmacy (B.Pharma)
Bachelor of Commerce (B.Com. Hons.)
B.A.
B.A. in Tourism Management
M.E/M.Tech
M.Tech. in Computer Science and Engineering
M.Tech. in Computer Science
M.Tech. in Electronics and Communication Engineering

University Name
Uttarakhand Technical University (TEQIP-III).
College Status
Recognized
Address
Roorkee College of Engineering 5th Km. Haridwar-Roorkee Canal Road, Near village Bajuhjeri Roorkee, Distt.-Haridwar Uttarakhand-247667, INDIA
Website
https://www.rceroorkee.in/