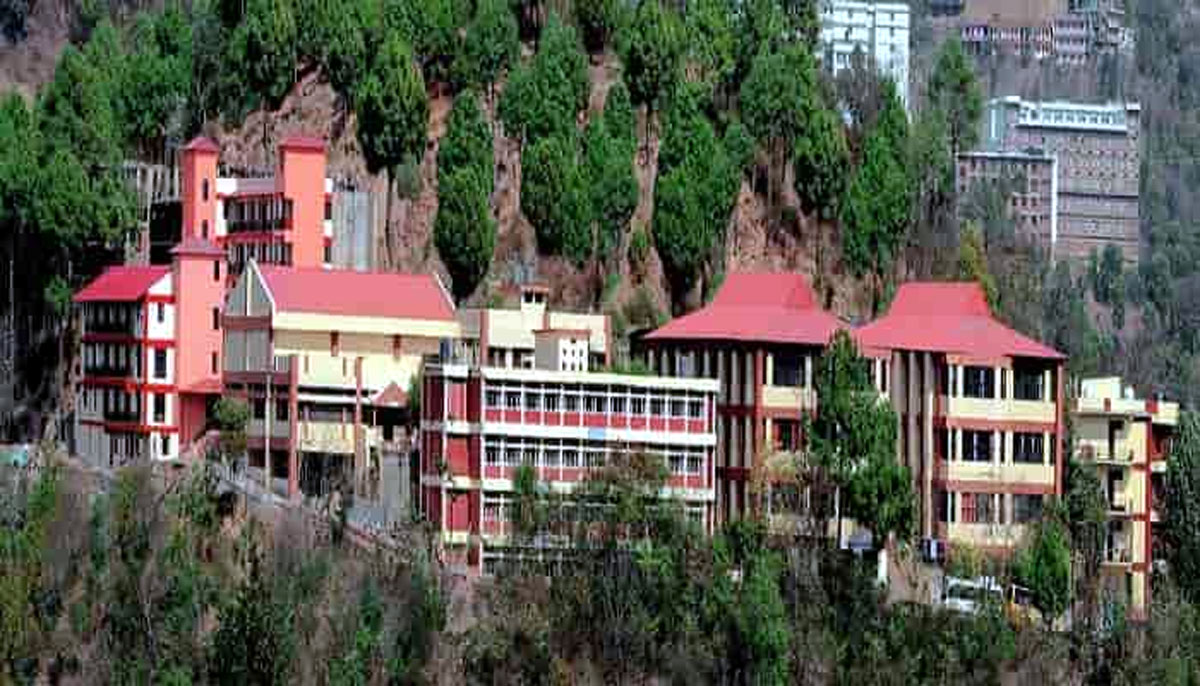 MNDAV Dental College and Hospital, Solan is a dental college located in Himachal Pradesh. It is affiliated to Himachal Pradesh University and is approved by Dental Council of India. The college has a private management. MNDAV Dental College and Hospital proudly possesses the complete know-how to prepare learned & well qualified professionals. It offers a five year course in Bachelor of Dental surgery (B.D.S). The college provides good infrastructure facilities to the students. It has spacious classrooms, well-stocked library, Dentures workshop, well-equipped laboratories and clinical dental departments. It also provides hostel facility for both boys and girls which would be fruitful for the students who live outside Solan city. The town and the Institution are well connected by train and bus and also, many food joints and tourist places in the city enable students to go for a hangout and refresh themselves of their hectic schedules and enjoy themselves.
Many students rush toward Medical College without first considering what the field of dentistry has to offer. What they may not know is that a career as a dental professional can offer many advantages. Dentists are professionals trained specifically for diagnosing and treating the many diseases that can occur in the oral cavity. In addition, they instruct patients on how to care for their teeth and gums. They restore teeth that are damaged by decay, trauma or other reasons, using a wide variety of techniques and materials.
As a dentist, you have the opportunity to strengthen your patient's self-confidence, improve their overall health, and potentially even save lives. For example, infections such as cancer can show their first symptoms in the oral cavity. As a result, the dentist often serves as the first line of detection for these life-threatening diseases. Dentists most certainly make a difference in the lives of their patients.
This institute is affiliated to Himachal Pradesh University, Shimla & recognised by Dental Council of India & Govt. of India (Min. of Health). The facilities at the campus truly reflect DAV's holistic approach to provide an intellectually stimulating ambience to inculcate and share knowledge. Access to well equipped laboratories arouse the passion to master the skill of dental surgery in students.
Well equipped basic sciences laboratories provide a prefect training ground for students before they step into clinical scenario.
Regular dental camps are conducted in schools & rural areas to spread awareness of importance dental health. At MN DAV Dental College & Hospital the management is committed to the policy of regular up-gradation of the equipments & other facilities keeping in mind the changing needs and demands of time.
MNDAV Dental College And Hospital, Solan was established in 1998 with the prime objective of providing effective & efficient education in dental sciences.
The college is affiliated to Himachal Pradesh University and is recognized by Dental council of India (DCI).
The college is approved by Government of India.
The Dental College aims to train aspirants as well-qualified and skilled dentists by providing quality education to them.
The college is managed and run by Sambhram Charitable Trust.
NDAV Dental College & Hospital is located in Solan district of Himachal Pradesh.
The College is affiliated to Himachal Pradesh University and recognized by Dental Council of India.
M.N.D.A.V. Dental College is situated in Solan in Himachal Pradesh state of India. Established in 1886, it is accredited from AICTE and it is affiliated to Kurukshetra University. MNDAV, Solan offers 7 courses across 2 streams namely Dental, Medical and across 2 degrees like BDS, MDS.Hostel facility is not available for its students. Additional campus facilities such as Math Lab, Canteen, Computer Lab, Library, Medical Facilities, Cls. Room, Music, Sports, Grounds, post off. are also there.
MN DAV Dental College & Hospital established in the year 1997 under the flagship of DAV Management, New Delhi has become a symbol of quality dental education and has been carrying on its lineage for over 14 years. Our college is situated at village Tatul, Distt. Solan, which is approximately 10 Km away from Solan City. 1st batch of students was admitted in the session 98-99 with the approval of DCI. Seven batches have passed out after completion of compulsory internship

Establishment Year
1997-98
University Name
Himachal Pradesh University, Summer Hill, Shimla-5
College Status
Recognized
Permission Date
30 Oct 2003
Address
Village, Tatul, PO- Oachghat, Tehsil & District - Solan,173223
Website
http://www.davdcsolan.org/