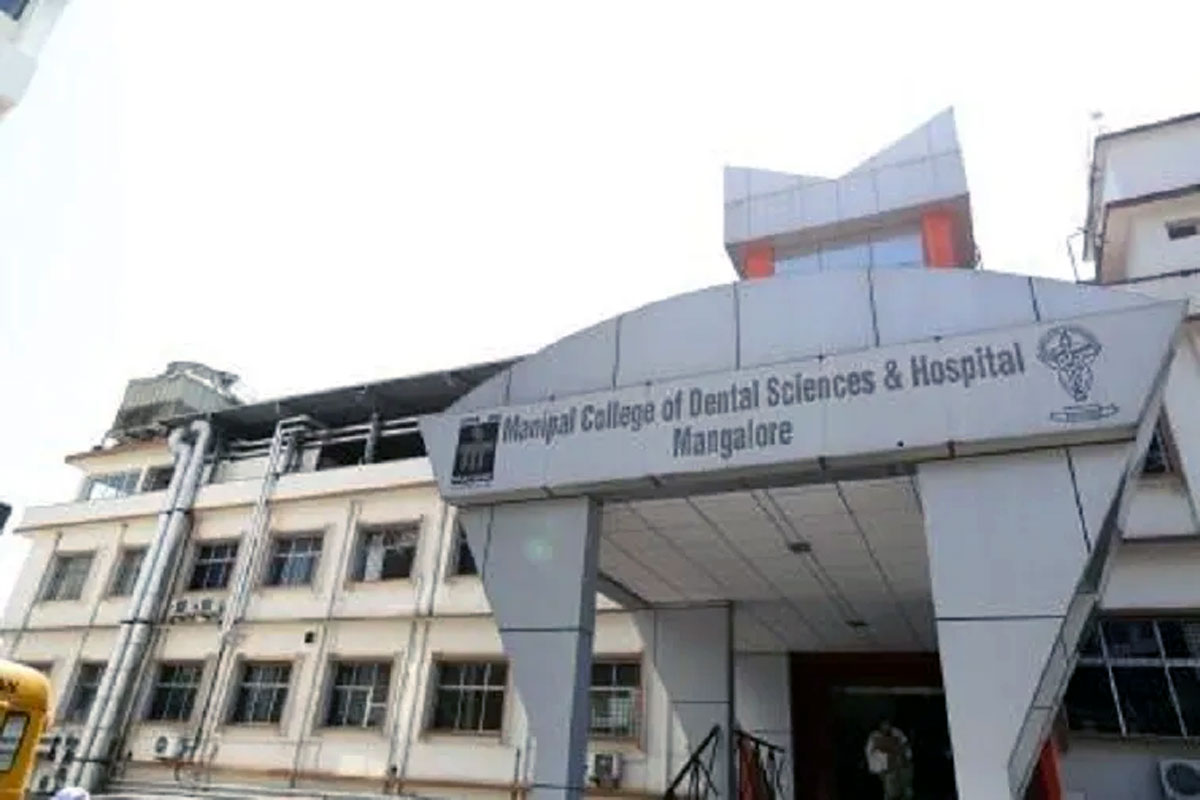 The Manipal College of Dental Sciences, Mangalore was founded in 1987. Over the years, it has evolved into a multi-faceted institution that is internationally recognised for excellence in its fields of specialisation. The undergraduate programme of four years followed by one year of internship leads to a Bachelor of Dental Surgery (BDS) degree and the postgraduate programme of three years leads to a Master of Dental Surgery (MDS) degree. The first year BDS students undergo training at the Centre for Basic Sciences, Bejai with separate hostel facilities provided at the same campus. The undergraduate and postgraduate training for both pre-clinical and clinical aspects are imparted at the Light House Hill and Attavar campuses. The clinical facilities for training in medical subjects are available at the Kasturba Medical College Hospital, Attavar which is a 651-bedded hospital.  The institution has excellent infrastructure facilities with 260-dental chairs and latest state-of-the-art dental equipment. All the latest dental materials for various clinical procedures are available for both undergraduate as well as postgraduate training programmes. A centrally air conditioned library and lecture halls with the latest audio-visual aids, phantom head labs for pre-clinical training and seminar/ CDE rooms are a few of the state-of-the-art infrastructure facilities provided for undergraduate and postgraduate training programmes. Hostel facilities are available for both boys and girls. Transport is provided from the hostel to the institution. Overall, an excellent atmosphere for studies and recreation is provided for students.
Founded in 1987, the Manipal College of Dental Sciences, Mangalore (A constituent college of Manipal University) is the country's first dental college to admit 100 students to BDS course from the very first year of inception along with the simultaneous commencement of post-graduate programs. Quality of education, social orientation, and a strong campus feeling form the basis of our education. MCODS, Mangalore offers undergraduate, postgraduate and diploma courses in various branches of dentistry. The College offers innovative certificate course on Restorative Dentistry and Cone Beam Computerized Tomography. MCODS, Mangalore is spread over three locations conveniently accessible in the city, namely Light House Hill Road, Attavar and Bejai with dedicated facilities in each of them. A total of 311 dental chairs, state of the art dental equipment, centrally air-conditioned library, lecture halls with stadium type seating and continuing professional development (CPD) rooms with audio-visual aids, phantom head simulation laboratories for preclinical training and access to the newer generation of dental materials ensure delivery of optimal training to the undergraduate and postgraduate students. The institute has a mobile dental clinic with two automated dental units that help give treatment in peripheral nodal centers and areas with limited access to dental care. MCODS, Mangalore successfully conducted 409 dental camps screening and treating 32613 patients in the year 2016. The institute also provides segregated hostel facilities for both male and female students with transport provided from the hostels to the institute.
The students of MCODS, Mangalore consistently excel in academics and extracurricular activities. Students of MCODS, Mangalore have consistently achieved top ranks in various national competitive postgraduate entrance examinations and performing well in various international universities. Our college is presently ranked 5 among all private dental colleges of India and 12th among all the dental colleges as per a survey by the Outlook India Magazine 2017. Our institute has also bagged the most proactive college award in Guident 2017. The pioneering teacher guardian programme helps students acclimatize to the new campus life in Mangalore, provide academic counselling, enlighten students on professional ethics and conduct and act as a channel of communication for the institute, students and parents.
The dedicated teaching faculty are up to date with recent advances in dentistry and contribute to the dental scientific temper by way of research, grants, publications in various international and national journals. The faculty has found a permanent place in the field of dentistry by being authors of books that are sought after by students in India and Abroad. The academic profile of our faculty include authoring of 29 nationally acclaimed textbooks and contributed 35 chapters in various subjects.
MCODS, Mangalore is centrally located in the heart of the city. Our college has Memorandum of Understandings (MoU) with University of Iowa, USA, University of Sheffield, UK, University of Portsmouth, UK and UiTM, Malaysia for academic exchange programmes. Our institute was the first to acquire a fully loaded 3D cone beam computerized tomography (CBCT) machine in India. Nodal Health care centres are located in rural areas which is visited by students on a daily basis. We have an active student research forum which encourages student research and innovation. Innovative methods of curriculum delivery ensure optimum and efficient learning by the students. Collaborations MCODS, Mangalore has ongoing collaborative research projects with Boston University, Boston, USA. We are also identified as one of the research centres by Hindustan Unilever Limited(HUL)for clinical trials.
By virtue of our MoU's with foreign universities, student and staff Exchange Programs are facilitated. Our staff and students have visited University Teknologi Mara (UiTM), Malaysia as a part of academic exchange program.
Manipal College of Dental Sciences Mangalore is one of the reputed Private Dental Colleges in Karnataka. The college is popularly known as Manipal Dental College Mangalore and was founded in the year 1987-88. Manipal Dental College Mangalore was started to serve students with the best dental care and Oral and Maxillofacial Surgery. The College is Affiliated with Manipal University, Manipal, and Approved by the Dental Council of India.

Establishment Year
1987-88
University Name
Manipal University, Manipal
College Status
Recognized
Annual Intake (Seats)
100
Permission Date
24 Jul 1992
Address
LIGHT HOUSE HILL ROAD,MANGALORE,575001
Website
https://manipal.edu/mu.html