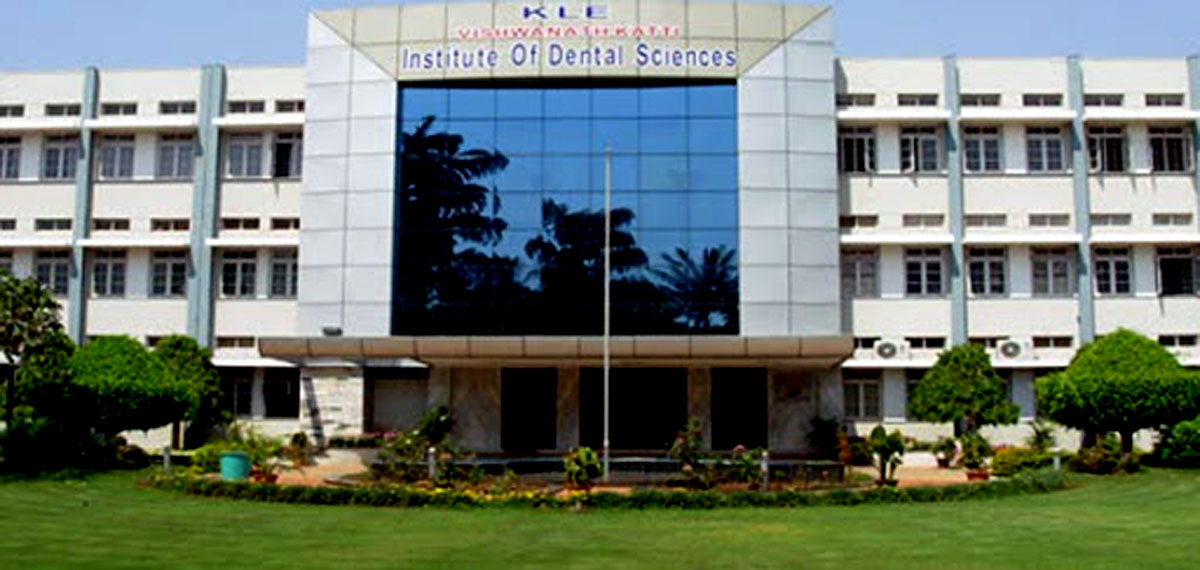 Dental Science is an area that has gained tremendous recognition in recent years. In the past, this important facet of Medical Science was neglected in comparison with mainstream medicine. The ratio of qualified Dental Surgeons was very low as compared to other medical faculties. This prompted the K.L.E. Society to establish a Dental College, one that would serve the populace of Karnataka and neighbouring states. The Institute of Dental Sciences was setup in August 1985, within a sprawling 113 acre campus of the Jawaharlal Nehru Medical College. The Institute got off to a flying start under the leadership of late Dr. S.S. Khera as the first Principal.
The Dental Council of India (the apex body) gave the approval for the BDS course in 1989, since then the institution has come a long way and gained numerous accolades in the process.
Post Graduate course in dentistry was started in the year 1990. Today it prides itself in rendering Masters in all branches of Dentistry.
All the courses are approved by the Dental Council of India. The BDS and MDS courses are affiliated to KLE Academy of Higher Education and Research (KAHER) since 2006 and batches prior to them to the Rajiv Gandhi University of Health Sciences, Bangalore.
Today, the Institute boasts of an accomplished faculty in all departments.
The laboratories and clinics are spacious and well furnished with world class equipments and gadgets to facilitate an excellent environment that is conducive for learning and patient care.
Vishwanath Katti Institute Of Dental Sciences is situated in Belgaum, Karnataka. Started in 1985, it is a self-financed private college. The educational institute is affiliated to Rajiv Gandhi University of Health Sciences, Benglore. It offers a five year course in Bachelor of Dental surgery (B.D.S). The college provides good infrastructure facilities to the students. It has spacious classrooms, well-stocked library, Dentures workshop, well-equipped laboratories and clinical dental departments. It also provides hostel facility for both boys and girls which would be fruitful for the students who live outside Darbhanga city. Vishwanath Katti Institute Of Dental Sciences is the modern dental Hospital that offers you the world class dental services completely covering all fields of dentistry and provides the higest quality of dental care available now a day The use of effective infection control procedures and universal precautions in Dental Hospital will prevent cross contamination that could extend to patients, dentist, dental office staff and dental technicians Most of us are familiar with dental treatments such as fillings, root canals, crowns, bridges and dentures. The town and the Institution are well connected by train and bus and also, many food joints and tourist places in the city enable students to go for a hangout and refresh themselves of their hectic schedules and enjoy themselves.

Establishment Year
1985-86
University Name
KLE University,Belgaum
College Status
Recognized
Annual Intake (Seats)
100
Permission Date
19 Nov 2016
Address
Karnatak Lingayat Education Society, College Road,Belagavi – 590001
Website
https://kledental-bgm.edu.in/