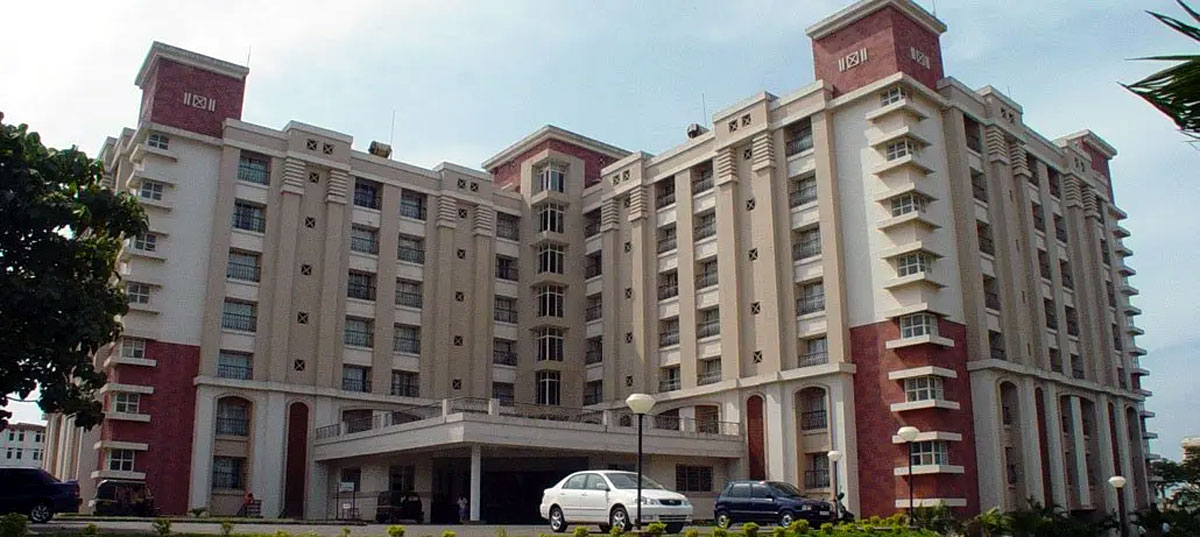 Kasturba Medical College, Manipal (KMC) is a medical college based in Manipal, Karnataka, India. Established by T.M.A. Pai on 30 June 1953,[1] KMC was the first self-financing medical college in India. Today, students from 44 countries have graduated from KMC, and the medical degree (MBBS) is recognized worldwide, including by the General Medical Council, ECFMG, Australian Medical Council and Malaysian Medical Council among several others. KMC was under the purview of the Mangalore University. In 1993, the government of India granted Deemed University status to Manipal University (formerly known as MAHE) which saw KMC coming under its wing. KMC has exchange programs with Loma Linda University, United States, Operation Eyesight Universal, Canada, Dundee University, Dundee, Scotland, University of Minnesota, Minneapolis, United States and Maastricht University, Netherlands.It is recognized as top 10 medical universities in India.
The college started with the pre-clinical section at Manipal and the students had to go to Mangalore for their clinical training. With the clinical program commencing at Manipal in 1969 with the setting up of Kasturba Hospital, it became a full-fledged independent college and Mangalore becoming a separate constituent college, Kasturba Medical College, Mangalore.
Today the colleges are clubbed together under the name Kasturba Medical College and share a common entrance exam (NEET UG), chancellor and several facilities among other things, with the colleges 45 minutes apart by road.
The degree certificates are provided under the name of Kasturba Medical College (Manipal Academy of Higher Education) to students of the colleges at a common graduation ceremony held at the T M A Pai Convention Centre in Mangalore.
Manipal is in the rocky hinterland of the Malabar Coast of southwest Karnataka, about 8 km from the Arabian Sea. The town gets its name from the Lake "Mannupalla" which has been anglicized to Manipal ("mannu" means mud and "palla" means stream in Tulu). On a plateau, a few kilometers from the temple town of Udupi, it commands a stunning view of the Arabian Sea to the west and the Western Ghats to the east.
It is a center of academic learning, healthcare, industry and finance. The township includes two universities, 24 professional colleges, affiliated institutes and numerous primary and high schools. It boasts of more than 90,000 students from over 30 countries thus being one of the most preferred choices of students, faculty and industry alike. Manipal University campus covers 500 acres (2.0 km2) of land with 15,000 inhabitants and is built on laterite rock.

University Name
Manipal Academy of Higher Education (Deemed University), Manipa
College Status
Recognized
Annual Intake (Seats)
250
Address
"Kasturba Medical College, Mangaluru P.O. Box 53, Light House Hill Road P.O. Mangaluru - 575001, Karnataka" Mangalore
Website
https://manipal.edu/kmc-mangalore.html