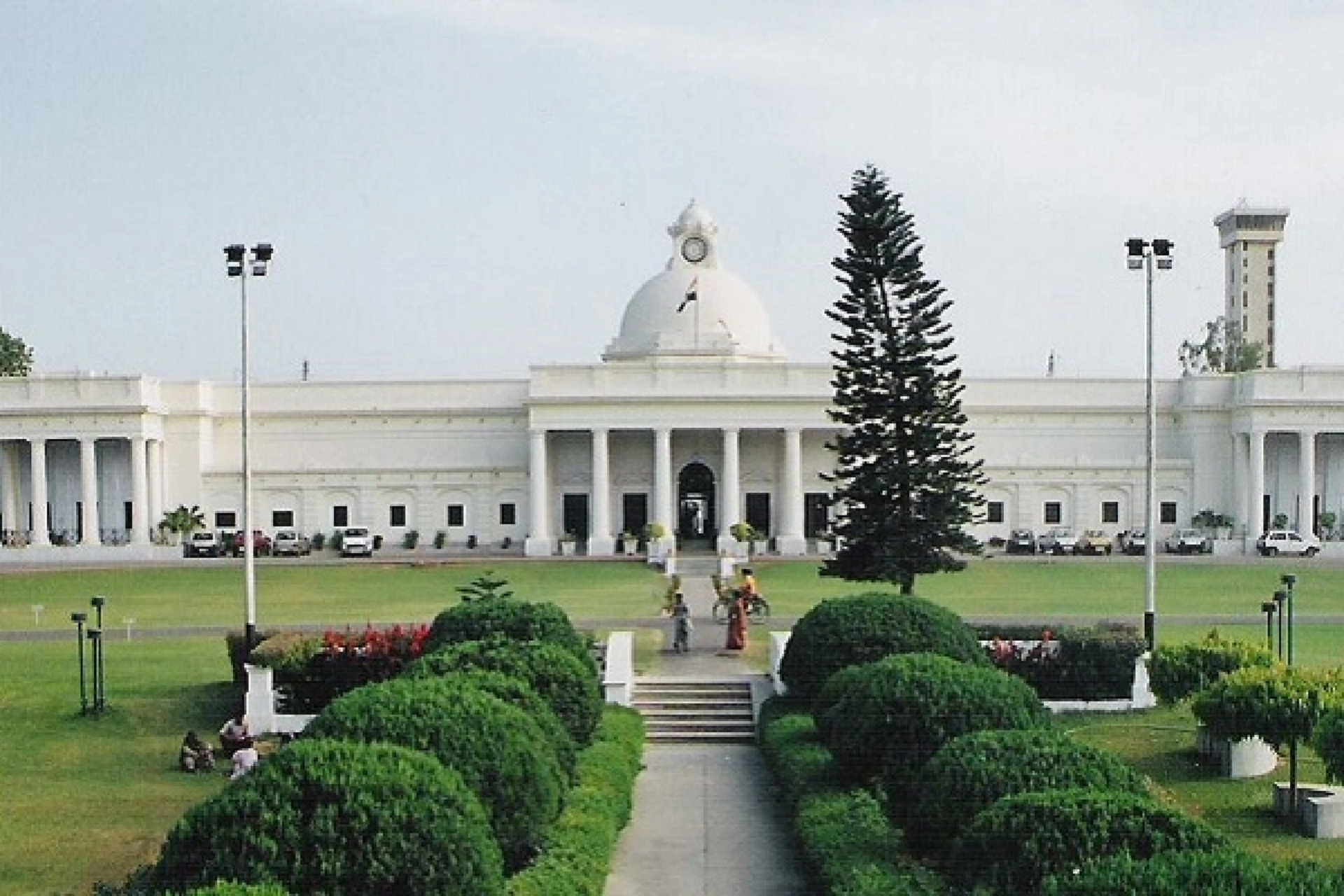 Indian Institute of Information Technology (IIIT), Allahabad was established in 1999 as a centre of excellence in Information Technology and was given the status of Deemed University by Government of India in 2000. The institute has been ranked 10th by India Today, 18th by Outlook India, 82 among engineering colleges by the National Institutional Ranking Framework (NIRF) in 2019 and 119th in BRICS Nation by the QS World University Rankings of 2019. It offers undergraduate, postgraduate and doctoral level programs and admissions are based on National Level Exams like CAT, GATE, JEE MAIN.
Mission:
The mission of IIIT, Allahabad is to be a unique and world class nucleating "Apex Center of Excellence" in the area of Information Technology and Allied Sciences, so as to enhance India's Technological strength in IT and for become a pace-setting institution for other similar institutes to be established in the future. IIIT seeks to derive its strength from a linkage with sound Indian traditions of centuries past, and sets out to create knowledge-based resources in regional languages.
Charter :
To train and educate, at certificate, diploma, undergraduate and postgraduate levels, engineers of outstanding ability, who may become leaders in the IT industry and profession. To carry out advanced research and development in leading edge technology areas in computer Hardware & Software, which can be useful on a comparatively long term basis. To develop and promote national and international linkages by way of adjunct faculty, partnership in research, student exchange, credit transfer and joint degrees. To work for the creation and development of resource databases, associated software and courseware for all important applications, so as to ensure future availability of newer software technologies for English, Hindi and other Indian languages.
Courses
The streams and courses available for admission can be seen in the table given below.
Streams

Courses

Bachelor of Technology (BTech)

Duration: 4 years

Information Technology (IT)

Information Technology (IT) with specialization in Business Informatics

Electronics and Communication Engineering (ECE)

BTech + MBA

Duration: 5 years

BTech in Electronics and Communication Engineering

BTech in Information Technology

BTech + MTech

Duration: 5 years

Information Technology

BTech in Electronics and Communication Engineering and MTech in Microelectronics

Master of Technology (MTech)

Duration: 2 years

Machine Learning and Intelligence System

Electronics and Communication Engineering

Cyber Law and Information Security

Bioinformatics

Information Technology

Robotics

Wireless Communication Engineering

Networks

Human Computer Interaction

Software Engineering

MTech + PhD

Duration: 42 months

MTech in Information Technology

MTech in Electronics and Communication Engineering

MTech in Human Computer Interaction

MTech in Robotics

MTech in Cyber Law and Information Security

MTech in Microelectronics

MTech in Wireless Communication Engineering

MTech in Intelligent System

Master of Business Administration (MBA)

Duration: 2 years

-

PhD

Duration: 6 years

Applied Sciences

Electronics and Communication Engineering

Information Technology

Management

University Name
Deemed University
College Status
Recognized
Address
Indian Institute of Information Technology - [IIIT], Allahabad Haridwar Highway, Roorkee, Uttarakhand
Website
https://iiita.ac.in/