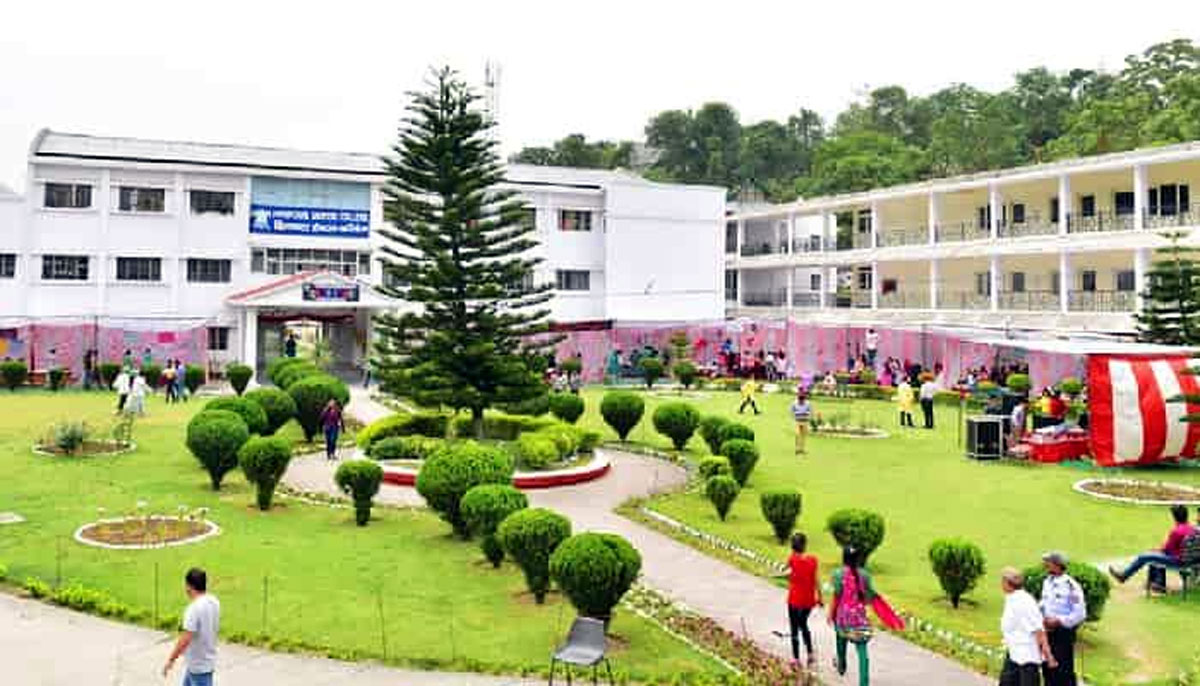 It dates back to 1992 when Dr. V. K. Gupta, the present chairman thought of an idea to start a dental college for the students of Himachal Pradesh, the state of gods and goddesses. After various hiccups the college finally took of in 1994. The Himachal Dental College started under the aegis of Dr. Puran Chand Medical trust in the year 1994 under the dynamic leadership of Dr. V K Gupta - chairman of the trust. In its constant endevour of reaching excellence, the college got a permanent recognition in the year 2000 & holds the distinction of being the first dental college in state of Himachal Pradesh.This college is duly recognized by DCI, Govt. of India, Govt. of H.P & H.P University Shimla. The college again pioneered Post graduate courses in departments of - ENDODONTICS, PEDODONTICS, ORTHODONTICS, PROSTHODONTICS & PERIODONTICS - yet again the very first in the state. With blessings of the God, the trust has embarked the journey of providing professional education and improve the Vision of the Dental society through Himachal Dental College, Sunder Nagar, Himachal Institute of Dental Science, Himachal Institute of Nursing, Himachal Institute of Pharmacy, Himachal Institute Of Engineering And Technology, Paonta Sahib promoted by Dr. Puran Chand Medical trust. Last couple of years has seen HDC grow tremendously in terms of infrastructure; faculty and volume of services provided and witnessed significant academic achievements by our students and substantive research accomplishments. This institution holds distinction of being one of the best institution in India with its alumni settled in various parts of world, arned forces, state dental health services, & civil services of the country.
Himachal Dental College, Sunder Nagar Mandi is a dental college located in Himachal Pradesh. It is affiliated to Himachal Pradesh University and is approved by Dental Council of India. The college has a private management and established in 1992. Himachal Dental College proudly possesses the complete know-how to prepare learned & well qualified professionals. It offers a five year course in Bachelor of Dental surgery (B.D.S). The college provides good infrastructure facilities to the students. It has spacious classrooms, well-stocked library, Dentures workshop, well-equipped laboratories and clinical dental departments. It also provides hostel facility for both boys and girls which would be fruitful for the students who live outside Mandi city. The town and the Institution are well connected by train and bus and also, many food joints and tourist places in the city enable students to go for a hangout and refresh themselves of their hectic schedules and enjoy themselves.
To create professional who are futuristic and flexiable in thinking and quick adapt themselves to the fast changing professional environment to ensure latest trends are incorporated in their treatment skills to make treatment affordable & responsive. To train professionals in Dental Health Care & make them capable of rising to the challenges, in a futuristic Global environment. To develop world class infrastructure with "State of the Art" equipment to ensure world class healthcare with a human face.
Dynamic, innovative, periodically updated curriculum which assists students to remain abreast with current & futuristic trends, assists better assimilation & develops skills for efficient result oriented patient management in a global environment.
Provide latest real time academic support services which helps students to have easy and cost effective access to the huge knowledge explosion and result oriented research findings.
Encourage and organize camps to reach out to rural masses, educational institutes to create wider awareness and extent world class treatment at affordable costs.
Create a network of satellite clinicse-enabled on innovative, incentive based partnership to enhance scope of "On the job" training & promote dental care in rural areas & urban metros with the ultimate aim of correcting the population: Doctor ratio and ensure an exposure spectrum which covers Rural-Metro-Global range.

Establishment Year
1994-95
University Name
Himachal Pradesh University, Summer Hill, Shimla-5
College Status
Recognized
Permission Date
29 Jul 1992
Address
Sunder Nagar Dist. Mandi Himachal Pradesh Sunder Nagar 175002
Website
https://hdc.ac.in/