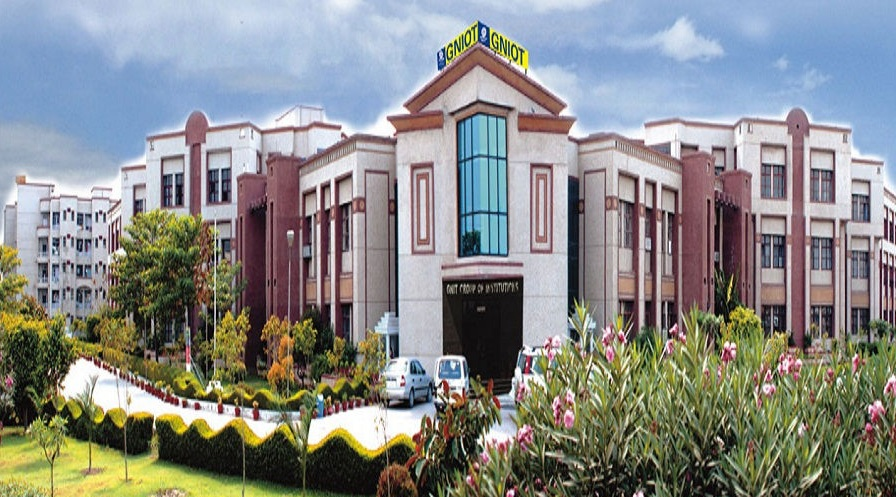 Greater Noida Institute of Technology (GNIOT) was established in the year 2001 by Shri Ram Educational Trust, Noida as a no-profit firm in the begining. GNIOT is located in Greater Noida, NCR, Delhi. GNIOT is AICTE approved. GNIOT is affiliated to Dr A.P.J. Abdul Kalam Technical University, Lucknow, making it an autonomous institute. GNIOT offers numerous undergraduate and postgraduate courses in engineering and management to its students. GNIOT conducts admissions on an annual basis. GNIOT expands a firm determination and commitment to foster holistic educational development in the fields of Engineering and Management.
Mission & Vision
Mission To serve the society and enhance the quality of life through excellence and leadership in professionally relevant education, as an academic community which is outward looking and committed to innovation and life long learning
Vision is that India's future should be both comprehensive and harmonious. It must encompass all the myriad aspects that constitute the life of the country and its people. We must be able to awake a greater awareness of the cultural and spiritual strengths-which formed the bedrock of our past achievements and should form the foundation of our future accomplishments. We must be able to give rise to an unswerving confidence and a complete reliance of one's own capacity and an unshakable determination to realize the full potential.
Courses Offered By GNIOT
Greater Noida Institute of Technology (GNIOT) Greater Noida offers various courses that prepares its students for various career opportunities in several fields of academics. The courses are undertaken  by a team of well-experienced faculty from renound colleges. Each course offered  different eligibility criteria and fee structure for the admission process depending on the criterias.
B.Tech/BE
MBA/PGDM
M.Tech/ME
MCA
BBA
B.E/B.Tech
B.Tech. in Computer Science and Engineering
B.Tech. in Mechanical Engineering
B.Tech. in Civil Engineering
B.Tech. in Information Technology
B.Tech. in Electronics and Communication Engineering
B.Tech. in Civil Engineering (Lateral Entry)
B.Tech. in Electrical Engineering
B.Tech. in Computer Science Engineering (Lateral Entry)
B.Tech. in Automobile Engineering (Lateral Entry)
B.Tech. in Mechanical Engineering (Lateral Entry)
B.Tech. in Electrical Engineering (Lateral Entry)
B.Tech. in Electronics and Communication Engineering
B.Tech. in Information Technology (Lateral Entry)
B.Tech. in Information Technology
B.Tech. in Computer Science and Engineering
BBA
MBA/PGDM
Master of Business Administration
Post Graduate Diploma in Management (PGDM)
M.E/M.Tech
 M.Tech. in Civil Engineering
M.Tech. in Mechanical Engineering
M.Tech. in Computer Science
M.Tech. in VLSI and Embedded System
MCA
Master of Computer Applications
MCA (Lateral Entry)
Master of Computer Applications (MCA)

University Name
Dr. A.P.J. Abdul Kalam Technical University, Lucknow
College Status
Recognized
Website
https://www.gniotgroup.edu.in