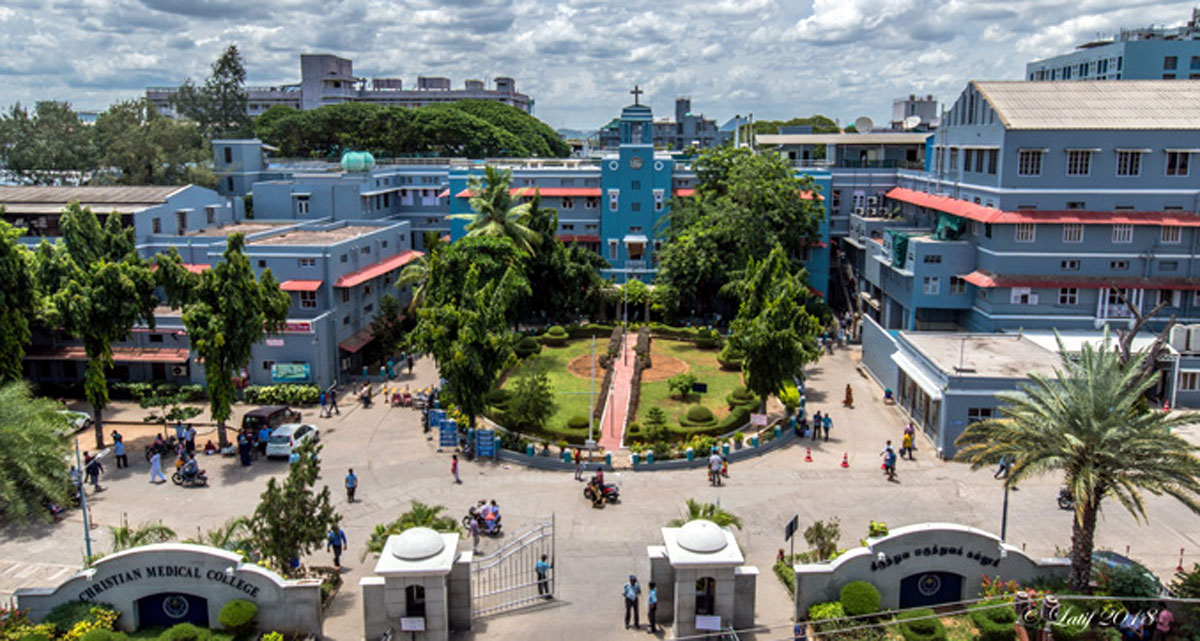 The existence of Christian Medical College can be traced back to the late 19th century in the year 1900. It is the most preferred medical college and teaching hospital, which was founded by Ida Sophia Scudder. The college is known for its continuous endeavoring in the field of world class medical education and health care. It is affiliated Dr. M.G.R. Medical University, Tamil Nadu. Moreover, it has been accredited with five stars rating by NAAC.
Christian Medical College has gained a worldwide recognition due to its outstanding service in health care in last 100 years. Today, it has become one of the leading medical colleges in Tamil Nadu. Being a prominent medical institute in Tamil Nadu, the college offers a wide range of degree and diploma courses that help in bridging the gaps of more qualified professionals in the field of medical sciences.
The college is located in Vellore, Tamil Nadu. Christian Medical College is one such medical institute that offers number of courses related to the field of medicine and health care. Keeping this thing in mind, the college has built a separate laboratory for each and every branch of medical sciences. It has Wi-Fi enabled lecture halls. The central library has a huge collection of medical journals, books, reference sources and pamphlets.

University Name
The Tamilnadu Dr. MGR Medical University,Chennai
College Status
Recognized
Annual Intake (Seats)
100
Address
Vellore, Bagayam, Vellore 632002 (Tamilnadu) Vellore
Website
https://www.cmch-vellore.edu/