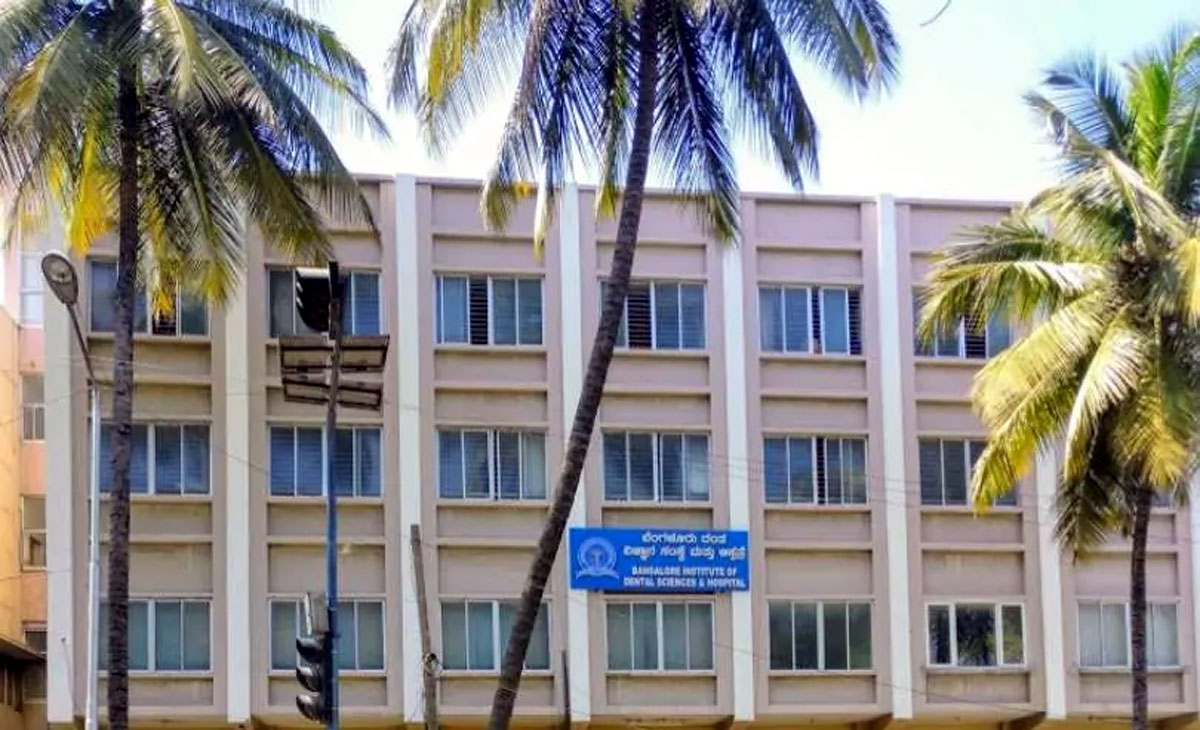 An Institutional research committee has been formed at BIDS to promote research and publications by the students and the faculty.The committee will conduct a scientific review of the research proposals by the faculty.The ambit of research work in the institution includes monitoring of research and allied academic disciplines.
Established in the year 1991 under the dynamic leadership of Mr. K Subba Rao, Chairman, VEF, the Institution has grown leaps and bounds. The first batch of students passed out of the college on 8th November 1995 which happens to be the red letter day when the premier Dental Council of India gave recognition to the Institution. The year 2002 saw the first batch of Post-graduates leaving the Institution in the following six Specialities:-
    Oral Medicine and Radiology
    Oral & Maxillofacial Surgery
    Orthodontics & Dentofacial Orthopaedics
    Periodontia
    Prosthodontia
    Conservative Dentistry and Endodontics
    Oral pathology and Microbiology.
Public health dentistry.
Paedodontics and Preventive Dentistry.
Bangalore Institute of Dental Sciences is situated in Bangalore in Karnataka state of India. Established in 1991, it is accredited from Dental Council Of India and it is affiliated to Rajiv Gandhi University. BIDS, Bangalore offers 10 courses across 2 streams namely Dental, Paramedical and across 2 degrees like BDS, MDS. BIDS campus is spread over 5 Acres. Hostel facility is not available for its students. Additional campus facilities such as Academic Zone, Boys Hostel, Girls Hostel, Hospital, Library, Medical Facilities, Cls. Room, Placement, Sports, Residential Institute are also there.
Bangalore Institute Of Dental Sciences and Hospital was established in 1991. It is affiliated to Rajiv Gandhi University of Health Sciences with a view to meet the requirements of dental health care to the state of Karnataka and neighbouring states. The institute is providing efficient care to suffering humanity and imparting excellent modern training to the students in the field of dental sciences. The college provides good infrastructure facilities to the students. It has spacious classrooms, well-stocked library, Dentures workshop, well-equipped laboratories and clinical dental departments. It also provides hostel facility for both boys and girls. The Institute constantly strives to upgrade its capabilities by participating in exchange programmes with national and international institutions. The town and the Institution are well connected by train and bus and also, many food joints and places in the city enable students to go for a hangout and refresh themselves of their hectic schedules and enjoy themselves.

Establishment Year
1991-92
University Name
Rajiv Gandhi University of Health Sciences,Bangalore, Karnataka
College Status
Recognized
Permission Date
15 Jun 1992
Address
5/3, Hosur Main Road, Lakkasandra,Bangalore,Karnataka
Website
http://www.bids.edu/